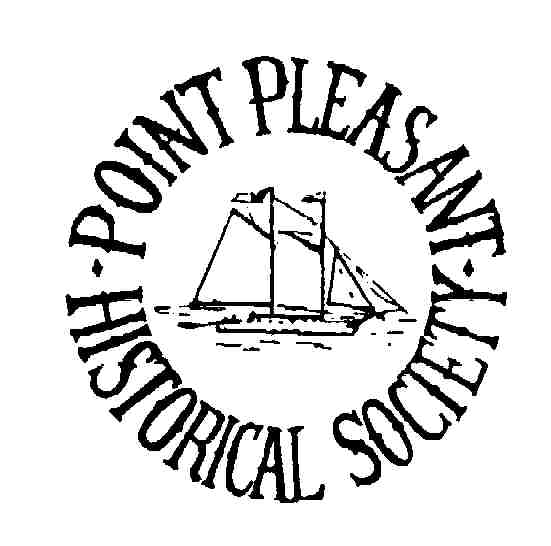 Join the Point Pleasant Historical Society

The Point Pleasant Historical Society was founded in 1976 and is concerned with the history of Point Pleasant Beach, Point Pleasant and Mantoloking, New Jersey.

Membership dues in the Point Pleasant Historical Society are $10 per person per year. Members are encouraged to attend meetings, however, we do plan research topics that will fit right in with any busy schedule. There is a monthly newsletter to keep members abreast of upcoming meetings, Open Houses and other items of interest.

Our meetings are held at the Woman's Club building, 513 St. Louis Avenue, Point Pleasant Beach and begin at 7:30 P.M. We meet on the second Monday of the month, from March through November (with July and August off for a summer vacation). Guest speakers are featured at the meetings.

The Point Pleasant Historical Society Museum is located in Point Pleasant Beach Borough Hall, 416 New Jersey Avenue. The entrance, off New York Avenue, is handicapped accessible. The Museum is open on the second Thursday of the month from 1 - 4 P.M. and by appointment. Sunday Open Houses are scheduled throughout the year.

We always welcome new members. It is so important to remind people that, yes, there is history at the shore. Thank you again for your interest. We hope to see you soon.
---
Membership Application -
Point Pleasant Historical Society
-Please print this page to get a paper copy for mailing-

The Point Pleasant Historical Society is a state registered non-profit organization dedicated to exploring and preserving the history of the greater Point Pleasant area, including Bay Head and Mantoloking. Dues are $10 per person per year and renewals are due in April. Contributions are tax deductible.

Please make your check payable to Point Pleasant Historical Society.
Mail to: Box 1273 Pt. Pleasant Beach, NJ 08742

Name ______________________________________________
Address______________________________________________
_______________________________________________
_______________________________________________
Zip ___________ New_____ Renewal_____
Phone #___________________________________
Amount Enclosed___________________________
Interests___________________________________
___________________________________